The New Silk Road | White Paper
The New Silk Road freight train, the revival of the ancient Silk Road, the overland route of 11 000 kilometers connecting China and Europe, offers an alternative to air and sea freight. Shipping products on a freight train from the 'East to the West' is gaining popularity for cargo for which optimised transit time is critical but delivery needs are not urgent enough to justify the high costs of air transport. Transporting cargo using the New Silk Road freight train between China and Europe appeals especially to customers who have time-sensitive goods or capital-intensive goods.
The New Silk Road: A modern transport option by the New Silk Road freight train for transporting cargo between China and Europe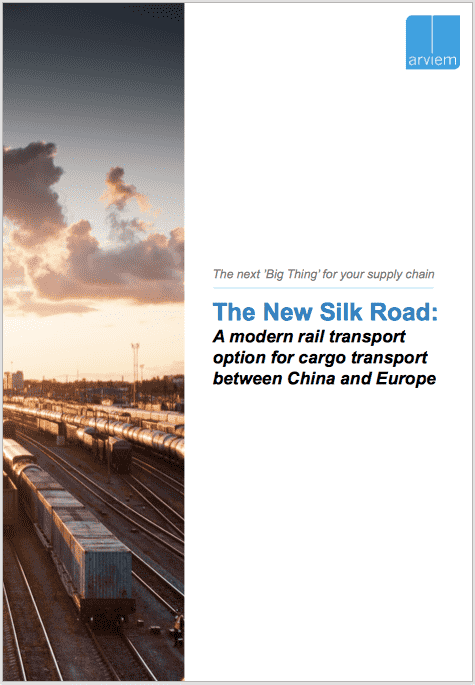 Are you interested in our white paper on The New Silk Road describing its benefits and implications for shippers of goods? Learn how your supply chain can benefit from this new alternative to air and sea freight. Download the white paper by filling out the form below:
We make supply chains visible with real-time container tracking and monitoring
Arviem provides uninterrupted cargo tracking and monitoring solutions along the New Silk Road. Monitoring the location and condition of rail freight shipments on the New Silk Road provides smart insights for supply chain professionals.
Arviem solves the challenges of obtaining visible and intelligent trade by offering real-time end-to-end cargo monitoring services. As the only full-service provider for real-time cargo monitoring on the market, Arviem provides exceptionally accurate location and quality condition monitoring of cargo throughout the global supply chain. Our leading-edge solution will provide global supply chain stakeholders with on-demand access to real-time, transport-related data.