Business Development
Applications have closed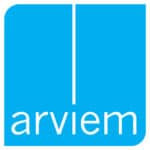 Arviem AG
Arviem AG provides cargo monitoring services to our globally operating clients. To do so, we operate a fleet of mobile sensor devices and attach them to the shipments of our clients. By integrating sensor data on the cargo state, geo position data and various other data sources, we work towards a real-time visibility for our client's supply chains.
Living the start-up spirit at its best, we constantly invest in developing new business models around the shipment data that we have been gathering over the years. To name just a few topics we are currently working on: Rate shipments' risk profiles, provide supply chain finance for monitored shipments, integrate new shipment data sources and develop a mobile application.
To support the Product Owner of our services, we are looking for a Business Analyst Associate. The position is limited to 6 months at first with the clear goal to engage in a permanent contract afterwards. Since we are a small company with flat hierarchies, we search a team player with willingness and ability to work on very different projects.
Our Product Owner has the role and responsibility to push the development of new features and services from first ideas to implementation readiness. Therefore, a core task is the specification of requirements. The good coordination of inputs from clients, sales, operations and our board is key.
Your Tasks:
You closely work together with our Product Owner and manage projects to elaborate the requirement specifications for new features and services as a basis for our developers
You act as an internal competence center that provides explanation and input about features and services to our sales and operations teams to support their client-facing daily work
Your Profile:
You are enthusiastic about identifying and solving inefficiencies in a global transport and supply chain management environment
You are an expert in at least one of the following competencies: project management, requirements engineering, supply chain financing, supply chain risk management
You are talented in channeling observed inefficiencies, flaws and stakeholder input into concepts, process descriptions, requirement specifications, full texts and presentations
You have excellent integrative communications skills in English language (German and others are a big plus)
You can accomplish goals in a self-reliant manner and can objectively discuss feedback
You hold a degree of higher education related to at least one of the following disciplines: Business Informatics, Supply Chain Management, Business Administration, Information Systems (in german: Wirtschaftsinformatik or Wirtschaftsingenieur)
What we offer:
We follow an ambitious growth path which provides opportunities for you to quickly step-up from this offered entry-level position and increase your personal responsibilities
We provide a dynamic, exciting and innovative work environment at our office in Baar CH
We live the start-up spirit and are innovation leaders in linking IoT/mobile technology to supply chain management and digitization issues in global transport
We offer the possibility to work part-time
Note:
Please apply only if you have valid work permit to work in Switzerland.
Please apply directly via the button below; we do not work with recruiters.
We only respond to relevant profile matches.