We work towards making global trade visible
We are passionate about what we do and we are striving to delight our customers
Contact us
We are an internationally operating company with an innovative startup spirit. Founded in 2008 and headquartered in Baar, Switzerland, Arviem has grown organically to become the leading service provider for real-time cargo monitoring services. We are the only service provider which offers pay-as-you-go real-time cargo monitoring services to increase visibility in global trade. During our years of operation, Arviem's services proved their value to numerous multinational companies across several industries worldwide.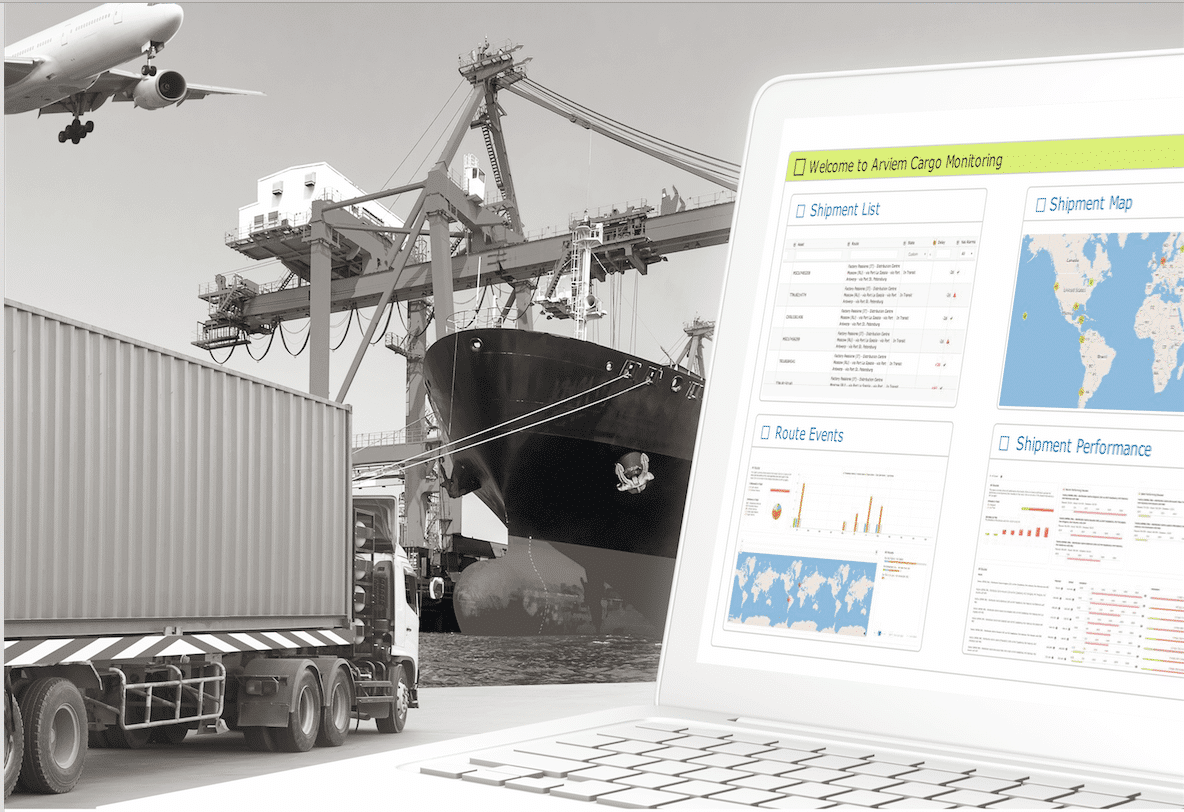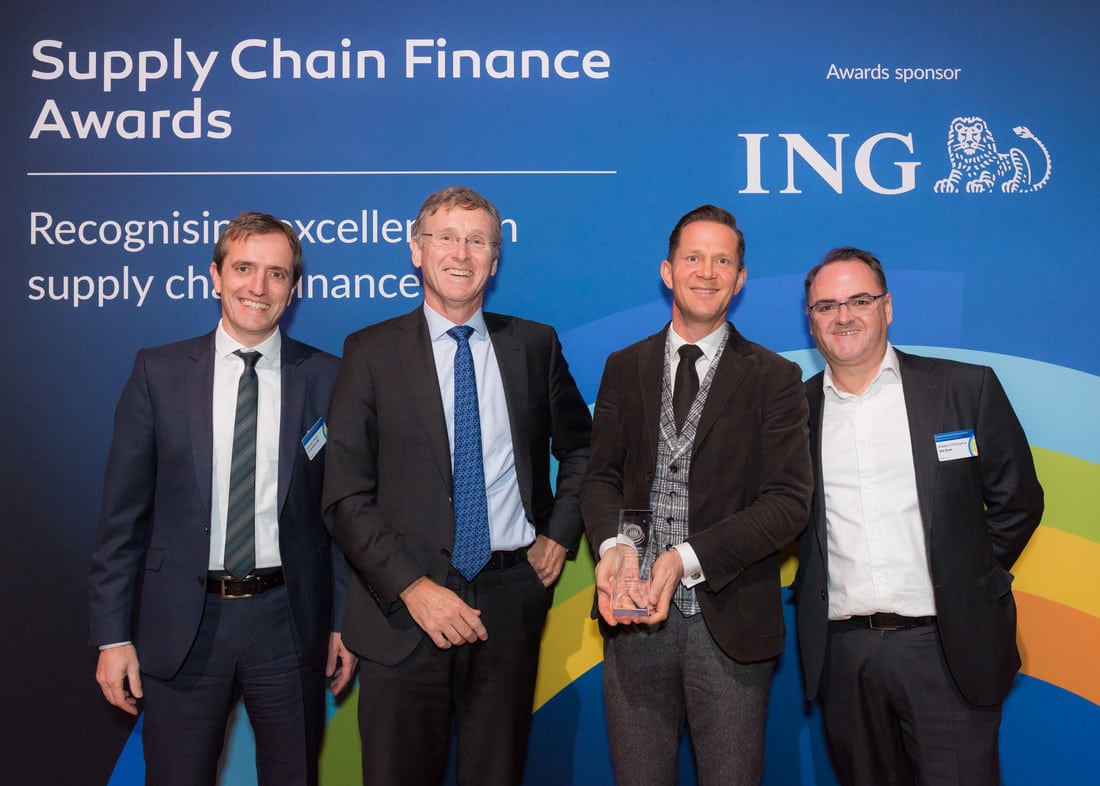 Award winning innovation booster
Arviem's real-time cargo monitoring service was nominated as one of the finalists in the
M2M Innovation World Cub
. The international jury of the IoT / M2M Innovation World Cup has selected Arviem from innovative solutions submitted by 400 developers and innovators from more than 70 countries.
Moreover, by winning the Swiss Working Capital Management Award in the category "innovation", Arviem showed proof that real-time data not only adds a significant use case for clients' ambitions to optimize logistics operations but also represents a crucial linking pin to financial issues in the supply chain.
Global reach, Swiss quality
True to the motto "Think global – act local", Arviem has a global reach with the support of a Swiss-based team. As international as the trade business itself is, as international is the Arviem team set-up. We support our clients in nearly any language with any cultural background.
At the same time, Arviem builds on world known Swiss quality, Swiss reliability, and Swiss precision. The core of our service, our cargo tracking and monitoring platform, is purely being developed and maintained in Switzerland. We also operate our cargo tracking and monitoring services from Switzerland. We are proud holders of the 'Swiss Made Software' label. With us your data is safe and you are served by the best quality technology solution.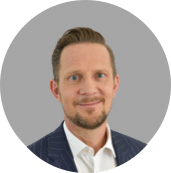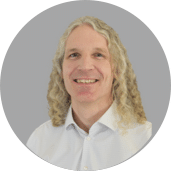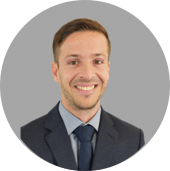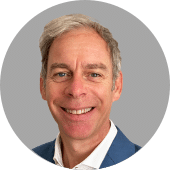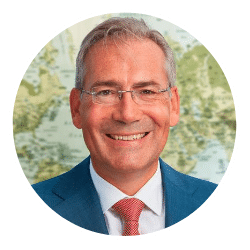 Daniel Frutig (Chairman of the Board)
Daniel is an international leadership personality with substantial CEO and board experiences. He served as Chairman at Starrag and currently as delegate of the Board at Eugster / Frismag AG and various other companies. As an entrepreneur, he focuses on business and people development, value creation in established and startup businesses. Get to know Daniel Frutig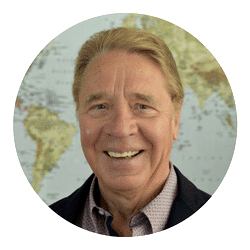 Drs. Pieter W. de Haan is the President and CEO of The Sweet Life group of companies located in Switzerland, China and Hong Kong, he is also the founder and principle owner of these companies which produce and market a range of sugar-free mints and high-intensity sweeteners, having production facilities in China.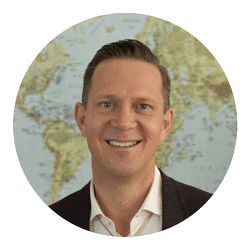 Stefan Reidy is the co-founder and CEO of Arviem. Before Arviem he has been instrumental in the conceptualization and development of the most innovative solution for real-time monitoring and management of global trade at IBM and was globally responsible for the development of the solution.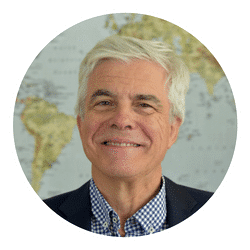 Jean-Benoit Guex is the co-founder and Managing Director of JBG Capital SA, a Geneva-based Multi-Family Office with special emphasis on Long-Term Investments and  Private Equity.
Jean-Benoit has acquired extensive experience with major international banks in Trade Finance and Private Banking divisions.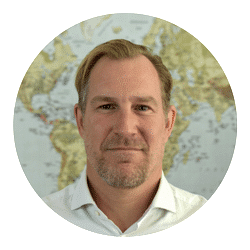 Eric Kuenzi is certainly one of the best start-up lawyers in Switzerland. Eric is highly structured, has deep corporate law expertise, is very experienced with early stage financing rounds and most importantly, has the mindset of an entrepreneur. Before starting his own law firm, Eric worked for 8 years as an Attorney at Law for a leading business law firm in Zurich. Get to know Eric Kuenzi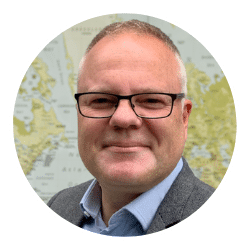 Jesper E. Thomsen is a supply chain/logistics leader with a background as a senior executive at Maersk. He has worked across the globe, but has most recently settled down in his native Denmark and established a consulting company helping both Fortune 500 companies with their digital transformation and startups getting commercial traction. Get to know Jesper E. Thomsen
Join our growing team!
If you are interested in what we do, have a look at our open positions
Arviem solves the challenges of obtaining visible and intelligent trade by offering real-time end-to-end cargo monitoring services. As the only full-service provider for real-time cargo monitoring on the market, Arviem provides exceptionally accurate location and quality condition monitoring of cargo throughout the global supply chain. Our leading-edge solution will provide global supply chain stakeholders with on-demand access to real-time, transport-related data.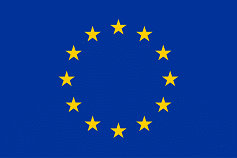 This project has received funding from the European Union's Horizon 2020 research and innovation programme under grant agreement No 885924