Our webinars are ready when you are
Are you curious about the upcoming webinars? Or did you miss one and want to watch it on demand? Take a look below!
No more shipment tracking in Excel sheets 
Eliminate the need for emails, calls, and manual shipment tracking on multiple carrier websites. Your questions answered on how to choose the best fitting shipment tracking and visibility solution. 
Unlock visibility into your upstream supply chain
Your questions answered on the drivers, advantages, and approaches towards implementing an inbound shipment visibility program
Unlock the power of data in your supply chain
Take control of your cargo's integrity through container monitoring and moisture protection
Understand how digitization allows for a more accurate and granular view of cargo status, and help determine levels of moisture protection
Unlock the power of data in your supply chain
How IoT-based risk management can change transportation from a cost center to a value driver
Learn what is behind the current supply chain disruptions, and we will look at a potential solution to make supply chains safe & sound
Unlock the power of data in your supply chain
Leveraging independent cargo monitoring data in the marine cargo claims handling process
Learn how can cargo monitoring data help you in your cargo claim compensation efforts? Accelerate the process and reduce your costs.
Financing goods in transit
Leveraging alternative lending solutions to optimize your working capital
Watch our recorded webinar to learn how to unlock access to faster and cheaper supply chain finance by tracking goods […]
Carbon footprint reporting in logistics:
The key to identifying opportunities for improvement
Sustainability initiatives are gaining momentum. As many key stakeholders such as customers, investors and employees  […]
Unlock the power of data in your supply chain
Release the value hidden in your supply chain with traceability and visibility
Identify where blind spots occur in supply chain, and how independent, real-time data illuminates them.
Unlock the power of data in your supply chain
How to hit that curveball thrown at your supply chain?
Prepare to be unprepared: Insights on the effect of crisis on innovation, resilience and financing in supply chain organizations
The benefits of true end-to-end traceability for supply chains
Engaging directly with consumers has never been more important for your brand. Ensure product quality all along the supply chain and increase consumer confidence
Unlock the power of data in your supply chain
Optimize your global logistics network and manage your 3PLs with supply chain visibility
Learn from practical use cases how to leverage data in your supply chain to better optimize your logistics network
Arviem solves the challenges of obtaining visible and intelligent trade by offering real-time end-to-end cargo monitoring services. As the only full-service provider for real-time cargo monitoring on the market, Arviem provides exceptionally accurate location and quality condition monitoring of cargo throughout the global supply chain. Our leading-edge solution will provide global supply chain stakeholders with on-demand access to real-time, transport-related data.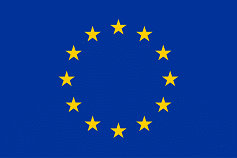 This project has received funding from the European Union's Horizon 2020 research and innovation programme under grant agreement No 885924