Here you can read about topics related to Supply Chains and Cargo Tracking and Monitoring
True end-to-end product traceability by combining unit level product digitization and aggregation, with global real-time IoT sensor dataOslo, Norway & Zürich, Switzerland, November 15, 2021 Kezzler, the world-leading cloud-based enterprise traceability solutions...
read more
The coronavirus crisis of 2020 has raised many questions and changed many things last year. The importance of reliable supply and logistics chains enjoyed wider public attention than ever before. Suddenly all of us became aware of this crucial, complex, and to me...
read more
Zürich, Switzerland – December 21, 2020 Arviem, the provider of IoT enabled supply chain visibility and cargo tracking & monitoring services today joins the call for the UK Government and EU Authorities to work more closely with the supply chain in order to ensure...
read more
Zürich, Switzerland – Sep 28, 2020 Arviem has been selected as the winner of the 'Most Innovative ESG Supply Chain Solution Global 2020' award within the innovation category by Capital Finance International. True to its innovative capabilities, Arviem is continuously...
read more
Zürich, Switzerland – Aug 10, 2020 Arviem is pleased to announce that Daniel Frutig & Jesper Thomsen have been elected to join members of the board. Both of Arviem's newest Board members embody the spirit of community and bring talent, supply chain...
read more
Zürich, Switzerland – June 24, 2020 Arviem has been selected as the winner of the 'Best New Supply Chain Finance Provider - Nonbank Europe 2020' award by Global Banking and Finance Review. True to its innovative capabilities, Arviem's supply chain finance service is...
read more
The cooperation with Arviem will allow Erste Group to develop exceptionally innovative and digitally-enabled working capital financing programs for its clients Erste Group customers will benefit from being able to increase transparency and efficiently manage and...
read more
Basel, Switzerland – September 26, 2019 BaselArea.swiss announced today at the PSA Mulhouse Plant that Arviem's IoT enabled cargo monitoring service has been awarded as one of the winners of the 2019 Industry 4.0 Challenge. The challenge focused on innovative...
read more
Zürich, Singapore – August 27, 2019 – Arviem enters the Asian market through a strategic partnership with Buckeye Business Solutions, an IoT and Big data focused business development and consulting firm headquartered in Singapore. "IoT and big data play an important...
read more
Zürich, Switzerland – June 21, 2019 – The European Commission has awarded the 'Seal of Excellence' certificate to Arviem as part of Horizon 2020, the EU Framework Programme for Research and Innovation. This quality label is supporting the best projects in the regions...
read more
Arviem solves the challenges of obtaining visible and intelligent trade by offering real-time end-to-end cargo monitoring services. As the only full-service provider for real-time cargo monitoring on the market, Arviem provides exceptionally accurate location and quality condition monitoring of cargo throughout the global supply chain. Our leading-edge solution will provide global supply chain stakeholders with on-demand access to real-time, transport-related data.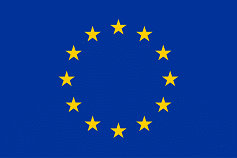 This project has received funding from the European Union's Horizon 2020 research and innovation programme under grant agreement No 885924