August, 2020 – Arviem is pleased to announce that Daniel Frutig & Jesper Thomsen have been elected to join members of the board. Both of Arviem's newest Board members embody the spirit of community and bring talent, supply chain expertise and positive energy to the table.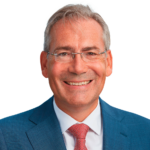 Daniel brings in extensive experience in leading privately ownedand publicly listed international companies as Chairman, Director, Committee Member as well as CEO and Managing Director. He also possesses exceptional cross-functional expertise in managing growth and far-reaching change, reducing costs, increasing productivity while building world-class organizations and boosting internationalization.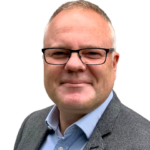 Jesper held multiple positions as member of advisory board and executive positions in multi-national companies – World TradeOrganisations, INTTRA, World Liner Data Limited, Maersk, Bain & Co. to name a few. He brings in vast experience in the field of logistics and supply chain and knowledge in strategically building up business by understanding challenges, bringing partners together and driving sustainable business growth. The diversity and expertise of his leadership within supply chain will help to strengthen Arviem's commitment to fulfill the organization's mission and goals.
"We have enjoyed enormous growth over the past few years. We draw on the expertise of our Board members to help us strategically expand product offerings, grow the business, and ultimately, lead the success. Daniel and Jespers' insights and experiences will be a key driver in our upcoming success. We are very fortunate to have them by our side as we continue to strengthen our team." –  says Stefan Reidy, CEO, Arviem.
About Arviem AG:
Arviem (www.arviem.com) solves the challenges of obtaining visible and intelligent trade by offering real-time end-to-end cargo and asset monitoring and reporting services. Thanks to Arviem's intelligent cargo monitoring solution, clients are empowered to make educated, well-informed operational decisions while staying in control of their cargo from its origin to its destination. By leveraging the data collected through monitoring the movements of goods with IoT sensor devices, Arviem provides traceability from 'doors closing to doors opening' providing access to financial institutions to trade flows. Arviem is an internationally operating company with an innovative startup spirit. Founded in 2008 and headquartered in Baar, Switzerland, Arviem has grown organically to become the leading service provider for real-time cargo monitoring services.
Media Contact:
Simona Androvicsova
Arviem AG
+41 41 766 32 16
androvicsova@arviem.com
Are You interested to learn more?
Watch our video!