We are here to help and answer any questions you might have. We look forward to hearing from you.
Get in touch
Please select the purpose for your inquiry
Request a Demo
Request  a demonstration of Arviem's award-winning supply chain visibility solutions.
Sales Inquiry
Reach out to our sales team directly for immediate assistance with all sales related inquiries.
Partnership Inquiry
Let us know if you have a complementary product or service. We are always open for synergies.
Customer Support
Get in touch with our customer support representatives to assist you with our platform.
Connect with us
For support or any questions, please feel free to reach out.
Address:   Arviem AG, Haldenstrasse 5, 6340 Baar, Switzerland
Email: info (at) arviem.com
Arviem solves the challenges of obtaining visible and intelligent trade by offering real-time end-to-end cargo monitoring services. As the only full-service provider for real-time cargo monitoring on the market, Arviem provides exceptionally accurate location and quality condition monitoring of cargo throughout the global supply chain. Our leading-edge solution will provide global supply chain stakeholders with on-demand access to real-time, transport-related data.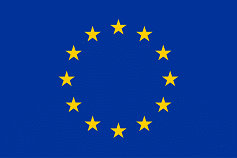 This project has received funding from the European Union's Horizon 2020 research and innovation programme under grant agreement No 885924