Work with us towards making global trade visible
Make an impact on supply chains with us
Arviem is the leading service provider of real-time cargo tracking and monitoring solutions offering trustworthy carrier independent data. Arviem helps companies to optimize their supply chains by uncovering inefficiencies and by revealing possibilities for optimization. We are a small internationally operating company with an innovative startup spirit. Our company culture is an important part of Arviem, we are proud of the work environment that we've created. It is fun, challenging, rewarding and inspiring for everyone involved. We are a diverse group of people with international background connected by our passion for what we do.
You could not find what you were looking for?
You are welcome to send an unsolicited application in case you could not find an open position matching your skills but you would be still interested in joining our team. We are always on the lookout for talented, qualified, enthusiastic individuals who love what they do.  You can apply with your CV and Cover letter here.
We will keep your documents on file. Please note that we will only contact you if we see a direct match between your profile and an open position.
Arviem solves the challenges of obtaining visible and intelligent trade by offering real-time end-to-end cargo monitoring services. As the only full-service provider for real-time cargo monitoring on the market, Arviem provides exceptionally accurate location and quality condition monitoring of cargo throughout the global supply chain. Our leading-edge solution will provide global supply chain stakeholders with on-demand access to real-time, transport-related data.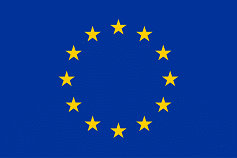 This project has received funding from the European Union's Horizon 2020 research and innovation programme under grant agreement No 885924