Browse resources from Arviem and learn more about supply chain visibility and how IoT enabled cargo tracking and condition monitoring solutions affect supply chains.
White Papers
Download our educational white papers on the latest trends in supply chain visibility, supply chain digitalization, cargo tracking and monitoring and data analytics in the supply chain.
Industry Blog
Stay up to date on the happenings in the logistics and transportation industry. Read about topics that are widely discussed among professionals and learn how new technologies impact the happenings in the industry.
Newsroom
Learn about what's happening at  Arviem and read our breaking company news. Our stories will tell you more about our services and highlight reference clients and the benefits our services bring to them.
Webinars
Connect with our experts and listen to several topics about how supply chain visibility is empowering logistics operations. Listen to the recordings or register for the upcoming ones
Success Stories
Let our past projects speak for us. Discover how Arviem is helping customers to optimize their supply chains and protect their cargo with supply chain visibility and cargo monitoring services
We make supply chains visible with real-time container tracking and monitoring
Arviem solves the challenges of obtaining visible and intelligent trade by offering real-time end-to-end cargo monitoring services. As the only full-service provider for real-time cargo monitoring on the market, Arviem provides exceptionally accurate location and quality condition monitoring of cargo throughout the global supply chain. Our leading-edge solution will provide global supply chain stakeholders with on-demand access to real-time, transport-related data.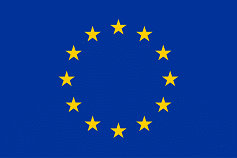 This project has received funding from the European Union's Horizon 2020 research and innovation programme under grant agreement No 885924