June, 2019 – The European Commission has awarded the 'Seal of Excellence' certificate to Arviem as part of Horizon 2020, the EU Framework Programme for Research and Innovation.
This quality label is supporting the best projects in the regions of the European Union. Following the highly competitive evaluation process by an international panel of independent experts, Arviem's project was scored as of high-quality.
"Having our new business ideas evaluated by independent experts from the European Commission and scoring as of high-quality is an immense push for our team's motivation. External validation from such trusted organizations is of great value and supports our efforts in developing the ideas further," says Stefan Reidy the CEO and Founder of Arviem.
Arviem specializes in IoT (Internet of Things) enabled real-time cargo tracking and monitoring services that provide in-transit visibility enabling exporters, importers, manufacturers, and insurance companies to develop smarter, more efficient and responsive supply chain operations. The solution connects intermodal shipping containers, cargo, vessels, and trailers with enterprise IT systems via the use of sensors, GPS, mobile networks and a cloud-based platform. As the only pay-per-use full-service provider of intermodal real-time cargo monitoring on the market, Arviem makes invisible supply chain operations visible by maintaining consistent data flow. Thanks to Arviem's intelligent cargo monitoring solution, clients are empowered to make educated, well-informed operational decisions while staying in control of their cargo from its origin to its destination.
About Arviem:
Arviem (www.arviem.com) solves the challenges of obtaining visible and intelligent trade by offering real-time end-to-end cargo monitoring services. As the only full-service provider of real-time cargo monitoring on the market, Arviem's solutions provide exceptionally accurate location and quality condition monitoring of cargo throughout the global supply chain. Arviem enables its customers to manage major events as they occur throughout the chain of custody.
Media Contact:
Simona Androvicsova
Arviem AG
androvicsova@arviem.com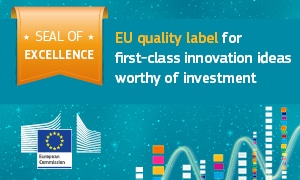 Are You interested to learn more?
Watch our video!