September, 2020 – Arviem has been selected as the winner of the 'Most Innovative ESG Supply Chain Solution Global 2020' award within the innovation category by Capital Finance International. True to its innovative capabilities, Arviem is continuously working towards building a service portfolio to support its vision of becoming a 'one-stop-shop' for services for optimizing various aspects of the supply chain. Arviem's IoT enabled supply chain visibility service helps clients optimize their physical and financial supply chains by monitoring the flow of goods-in-transit in real-time. The vast amount of data and management reports generated by Arviem enable supply chain professionals to optimize their supply chains, improve their working capital management, reduce transport insurance premiums, administrative costs, and ensure product safety and product quality during transit.
"We are delighted to have won the prestigious award from CFI. It is a great honor to be recognized in the shortlist, and this is a testament to the hard work that team at Arviem puts in delivering value to clients. Winning the prestigious award gives us confidence in having the right mix of people, skills, and resources to achieve business growth." says Stefan Reidy, CEO, Arviem.
Every year, CFI.co seeks out individuals and organizations that contribute significantly to the convergence of economies and truly add value for all stakeholders. The Awards Programme aims to identify and reward excellence wherever it is found. The award is solely based on nominations and shortlisting by voting from experienced industry specialists. With the added value to its strengths, Arviem looks forward to the continued success and delight our clients and peers connected.
About CFI.co:
CFI.co is a print journal and online resource reporting on business, economics, and finance. The journal recognises that the traditional distinction between emerging and developed markets is now far less meaningful as world economies converge. Combining the views of leading multilateral and national organisations with thought leadership from some of the world's top minds – CFI.co's dedicated editorial team ensures that readers better understand the forces influencing and reshaping the global economy.
About Arviem AG:
Arviem (www.arviem.com) solves the challenges of obtaining visible and intelligent trade by offering real­time end­to­end cargo monitoring services to develop smarter, more efficient and responsive supply chain operations. As the only full-service provider for real­time cargo monitoring in the market, Arviem solution provides exceptionally accurate location and quality condition monitoring of cargo throughout the global supply chain. Arviem enables their customers with the ability to manage major events as they occur throughout the chain of custody. Founded in 2008 and headquartered in Baar, Switzerland, Arviem has grown organically to become the leading service provider for real-time cargo monitoring services.
Media Contact:
Simona Androvicsova
Arviem AG
+41 41 766 32 16
androvicsova@arviem.com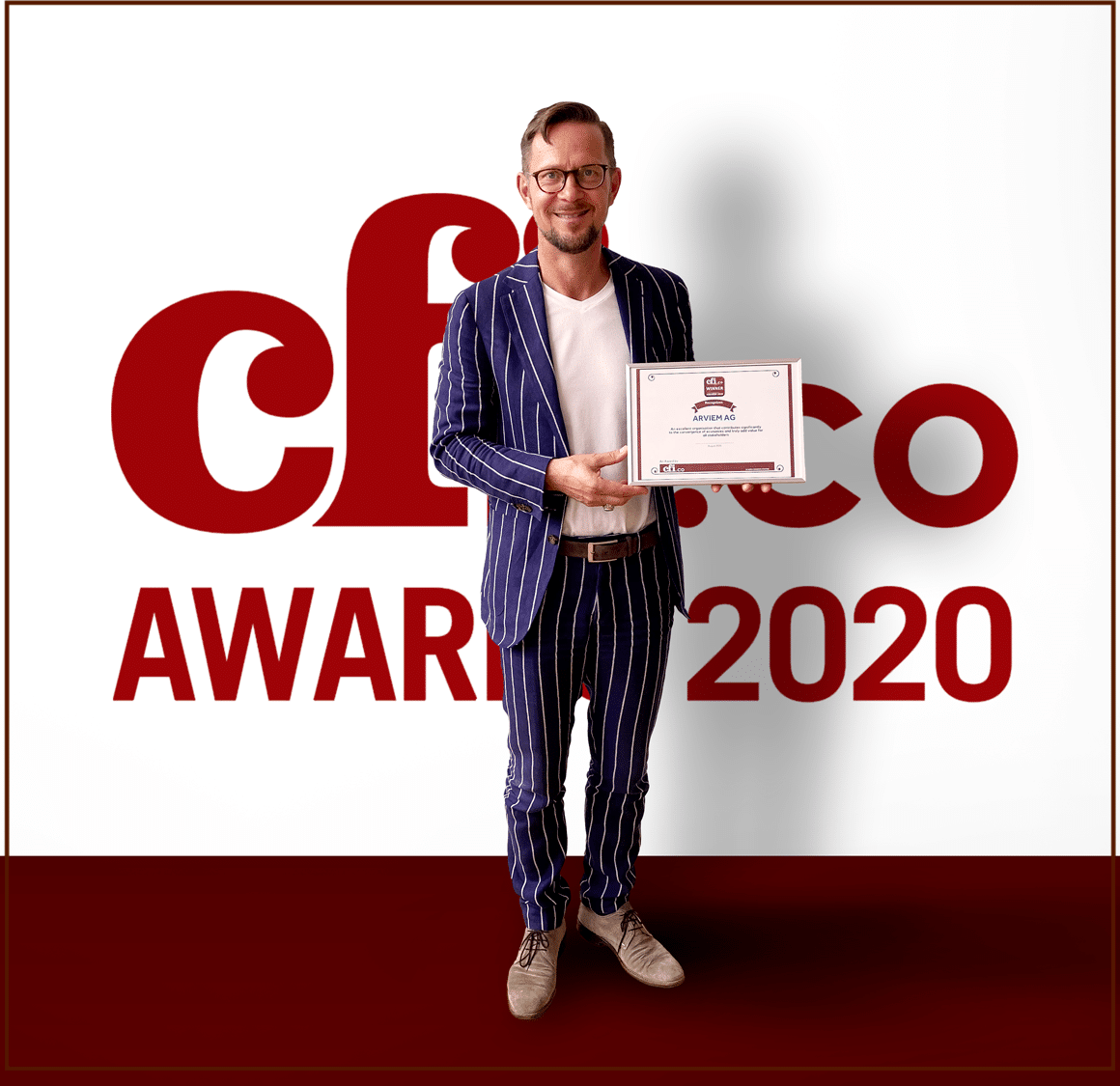 Are You interested to learn more?
Watch our video!