Here you can read about news on Arviem and topics related to Supply Chains and Cargo Tracking and Monitoring
Arviem continues revenue growth
July, 2023 – Arviem continues its revenue growth with the fourth quarter in a row  into 2Q 2023 with a 41% increase compared to 2Q 2022. The cost of revenue decreases with 24%Pts in 2Q 2023 compared to 2Q 2022.  One of our main clients, a global FMCG company, has expanded the scope of its 3 years contract with an increase by 50% from the latest contract signed in 1Q 2023. Furthermore, Arviem has signed four business partnership agreements. 
Arviem appoints new Head of Operations
July, 2023 – Arviem's Management is glad to announce the promotion of Agni Witt to Head of Operations. Agni's success as Arviem's Global Operations Manager serving key clients over many years, brings in-depth experience and expertise to her new role. As part of her responsibilities, Agni will lead the expansion of Arviem's services and device portfolio to further enhance Arviem's offering to clients. Agni's drive for customer satisfaction and her commitment to excellence, ensures Arviem's continuous focus on delivering value. We wish her success in her new role. Arviem's Plan for Growth encourages promotion from within its existing talented pool of professionals, complemented by selectively recruiting new staff and expertise.
Arviem 1Q 2023 revenue increased with 38% YoY
April, 2023 – Arviem has increased its revenues by 38% in 1Q 2023 compared to 1Q 2022.
The Cost of Revenue decreased 12%Pts in 1Q 2023 compared to 1Q 2022.  Furthermore, Arviem signed a major contract for 3 years with a global FMCC company. The weighted average pipeline FY 2023 has increased by 42%.
New Arviem Inc company incorporated in the USA
March, 2023 – Arviem AG has incorporated US Arviem Inc company and our current senior Arviem USA Director will become the company's Managing Director for North & South America. Furthermore, Arviem recruited two 2 new staff in the USA. The Arviem USA company and Arviem USA staff will boost the awareness and branding of Arviem with clients in North and South America. The USA company will enable Arviem to optimize the logistics flow of existing and new devices between the USA, Germany and China with sizeable logistics cost savings.
Arviem received ESG 2023 Award
March, 2023 – Arviem received an ESG 2023 award from CFI for its services related to carbon footprint monitoring, analyzing and reporting. ESG products, services and investments are used to encourage companies to act responsibly in their strategies, policies, and operations.
Arviem increased its performance further in 4Q 2022
January, 2023 – Arviem has increased its service revenue by another 13% in 4Q compared to 3Q.
In total, the 3Q-4Q 2022 revenues are 54% higher than 1Q-2Q 2022. Furthermore, we won in Q3-Q4 2022 140% more contracts than in Q1-Q2 2022, including three clients that we re-won and who were engaged with Arviem in 2020 and 2021. In Q3-Q4 2022 we submitted 57% more proposals than in Q1-Q2 2022 and the new proposals submitted in 4Q 2022 have a 1.3M Total Contract Value (TCV). Finally, we reduced Overhead Costs by 47% in 2022 compared to 2021.

Arviem increased its services capacity in 2022
December, 2022 – Arviem has increased its service capacity with more than 40% from January 2022 to December 2022.

Arviem launches Asian business unit in Singapore 
December, 2022 – Arviem started a new business unit of sales and operations staff in Singapore, focusing specifically on the Asian market and clients. The sales and operations staff are fluent in English, Chinese, Bahasa Indonesia and Bahasa Malaysia. Arviem expects that the business unit will contribute to extra growth in 2023 and beyond.
Arviem reports large 3Q 2022 revenue increase
October, 2022 – Arviem reports a more than 40% revenue increase in 3Q 2022 compared to 1Q 2022 and 2Q 2022.
Large increased pipeline in 3Q 2022
October, 2022 – Arviem AG has submitted nearly 40% more proposals in 3Q 2022 compared to 2Q 2022. Furthermore, YTD 3Q total submitted proposals is almost equal to FY2021 total submitted proposals. Also, the average Total Contract Value (TCV) of the proposals has been increased.
Arviem signs a financing agreement with Swiss Kineo Finance 
June, 2022 – Arviem AG has signed a multimillion financing agreement with a Swiss financial company, Kineo Finance. The impact of this agreement is that Arviem AG is able to grow its services based on market demand instead based on cash availability. Arviem plans to grow its services significantly in 2H 2022.
New Arviem board elected by shareholders
June, 2022 – During the Arviem AG AGM, the shareholders have elected, with vast majority, the new board members of Arviem AG. All board members are significant shareholders of Arviem AG. The board is determined to continue improving the performance of Arviem AG for clients, shareholders and staff.
Arviem Strategy & Solution Workshop
April, 2022 – Arviem executed a two-days Strategy & Solution workshop on April 25 & 26 in Switzerland with Management, board members, Director North & South Americas and Director EMEA and other staff participating. The outcomes of this workshop will enable Arviem to improve its services to clients and to become more efficient and effective as an organization.
Arviem board appoints the Chairman as CEO
April, 2022 – The Arviem AG board has appointed Charles Vincent as the new Arviem AG CEO replacing Stefan Reidy.
Arviem elects new Chairman Charles Vincent
January, 2022 – Arviem shareholders have elected Charles Vincent as a new independent board member of Arviem AG and the board has elected Charles as the Chairman, replacing Scott Fulton. Charles will assume his role on January 25th 2022. The full board is convinced that Charles will contribute to a fundamental improvement of Arviem AG's strategy, business plan, execution and performance. Beside the chairman role, is Charles also a new major shareholder of Arviem AG. Charles has worked nearly 10 years at Shell and 20 years at PwC and IBM, of which 15 years as a partner and board member responsible for more than 300 improvement projects, predominantly in the transport & logistics businesses. Recently, Charles was four years a CEO and board member of a large integrated shipping – logistics – cold chain – terminal business in South East Asia and an interim transformation director of a large European terminal.
The Technology Fund supports Arviem's technology and business model as an innovative offering contributing to sustainability through the reduction of food waste. Zürich, Switzerland – July 10, 2019 – The management agency of the Swiss Technology Fund confirms...
read more
Zürich, Switzerland – April 8, 2019 Arviem, the Swiss-based supply chain visibility service provider, has been selected to join 'Rainmaking Tarde & Transport Impact Program' in Hamburg, among other startups to pitch the business to corporates. Globally from almost...
read more
Zürich, Switzerland – March 21, 2019 Arviem, the provider of IoT enabled supply chain visibility and cargo tracking & monitoring services announced today the launch of its new IoT enabled services (working capital solutions) for working capital optimization....
read more
Zürich, Switzerland – 26.02.2019  Arviem, the Swiss-based supply chain visibility service provider, has been selected to join 'The Plug and Play Supply Chain Program' in Silicon Valley, the world's largest end-to-end supply chain innovation platform. Globally from...
read more
Zürich, Switzerland – January 23, 2019. Food Logistics, the only publication exclusively dedicated to covering the movement of products through the global food supply chain, has selected Arviem AG to join its Top 2018 Food Logistics Technology and Software Provider...
read more
Zürich, Switzerland – December 3, 2018 Arviem has been selected as the winner of the Innovation category of the 2018 Supply Chain Finance Awards in Amsterdam. Arviem's innovative supply chain finance service is bringing the physical and financial supply chains...
read more
Zürich, Switzerland – November 18, 2018 Arviem is very happy to share the news of winning 6th CEE Logistics and SCM Excellence Award in the solution provider category along with the client Oriflame. Our innovation Solution has empowered Oriflame to take corrective...
read more
Zürich, Switzerland – June 18, 2018 Food Logistics, a publication dedicated to covering the movement of products through the global food supply chain, has named Arviem to the Top Green Providers list for 2018. Food Logistics' annual Top Green Providers list recognizes...
read more
Zürich, Switzerland – April 5, 2018 Arviem AG announced today the successful closing of its series B investment round. With the new investment of US$ 10 million, Arviem, a Swiss-based company that provides IoT enabled cargo monitoring and supply chain data analytics...
read more
Zürich, Switzerland – December 8, 2017 - Supply & Demand Chain Executive, the executive's user manual for successful supply and demand chain transformation, has selected Arviem as a recipient of the SDCE Green Supply Chain Award for 2017. Arviem's service helps...
read more
If you are interested in reading articles about Arviem published by the media, you can dowload our summary here.
Arviem solves the challenges of obtaining visible and intelligent trade by offering real-time end-to-end cargo monitoring services. As the only full-service provider for real-time cargo monitoring on the market, Arviem provides exceptionally accurate location and quality condition monitoring of cargo throughout the global supply chain. Our leading-edge solution will provide global supply chain stakeholders with on-demand access to real-time, transport-related data.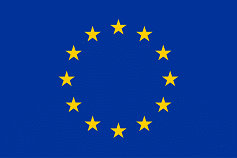 This project has received funding from the European Union's Horizon 2020 research and innovation programme under grant agreement No 885924