Zürich, Switzerland – November 18, 2018
Arviem is very happy to share the news of winning 6th CEE Logistics and SCM Excellence Award in the solution provider category along with the client Oriflame. Our innovation Solution has empowered Oriflame to take corrective actions and make fast and smart decisions when it comes to the unplanned, distracting events and delays in the supply chain.
"We are grateful to have clients in the region such as Oriflame who joined us to participate in this Award showcasing their excellence and innovative and forward-thinking spirit." – Simona Androvicsova
With CEE region rapidly turning into the main hub of industrial demand as the region is a popular location both for production and e-commerce businesses, Arviem helps its clients to optimize their supply chain and logistics operations using innovation IoT based end-to-end supply chain visibility.
 "We hope winning this award will make the Arviem brand more visible in various industry publications and will familiarise industry professionals not only from the CEE region with our innovative service offering. As we are currently working on growing our presence in the CEE region, the award comes right on time to introduce us to the companies on the market." – Stefan Reidy
 Arviem uses innovative Internet of Things technology and Big Data Analytics to uncover blind spots in the logistics and supply chain. Real-time cargo tracking and monitoring connects intermodal shipping containers, cargo, vessels, and trailers with enterprise IT systems via the use of sensors, GPS, mobile networks and a cloud-based platform. The sensors capture and transmit signals and data to provide a closer picture of the condition, geographical location and environment of goods in transit. With Arviem supply chain management becomes proactive instead of being reactive. Additionally, with the help of the intelligent reports, strategic decision makers at Oriflame can use the data from Arviem's cargo monitoring platform to improve planning accuracy and detect bottlenecks by eliminating logistics blind spots. Moreover, Arviem's service works alongside legacy systems, the data can be accessed through a cloud-based platform, or it can be integrated with clients' systems via an API. Thanks to this clients can modernise their systems and operations without significant IT or Operational changes. 
"We bring visibility to trade. This increases the supply chain security, planning, efficiency and productivity while also driving down logistics costs".- Stefan Reidy
About Arviem AG:
Arviem's (www.arviem.com) real-time cargo tracking and monitoring service provides in-transit visibility enabling exporters and importers to develop smarter, more efficient and responsive supply chain operations. As the only full-service provider of real-time cargo monitoring on the market, Arviem makes invisible supply chain operations visible by maintaining consistent data flow. Thanks to Arviem's intelligent cargo monitoring solution, clients are empowered to make educated, well-informed operational decisions while staying in control of their cargo from its origin to its destination.
About the 6th CEE Logistics and Supply Chain Excellence Award
The aim of the award is to celebrate excellence in logistics and supply chain and to encourage professionals to constantly raise standards and innovate in logistics and supply chain management, contributing to the development of CEE as a region. The applications were evaluated by a renowned international jury based on the level of innovation, ability to transfer the concept, sustainability, cost-effectiveness and customer value-contribution.
Media Contact:
Simona Androvicsova
Arviem AG
+41 41 766 32 16
androvicsova@arviem.com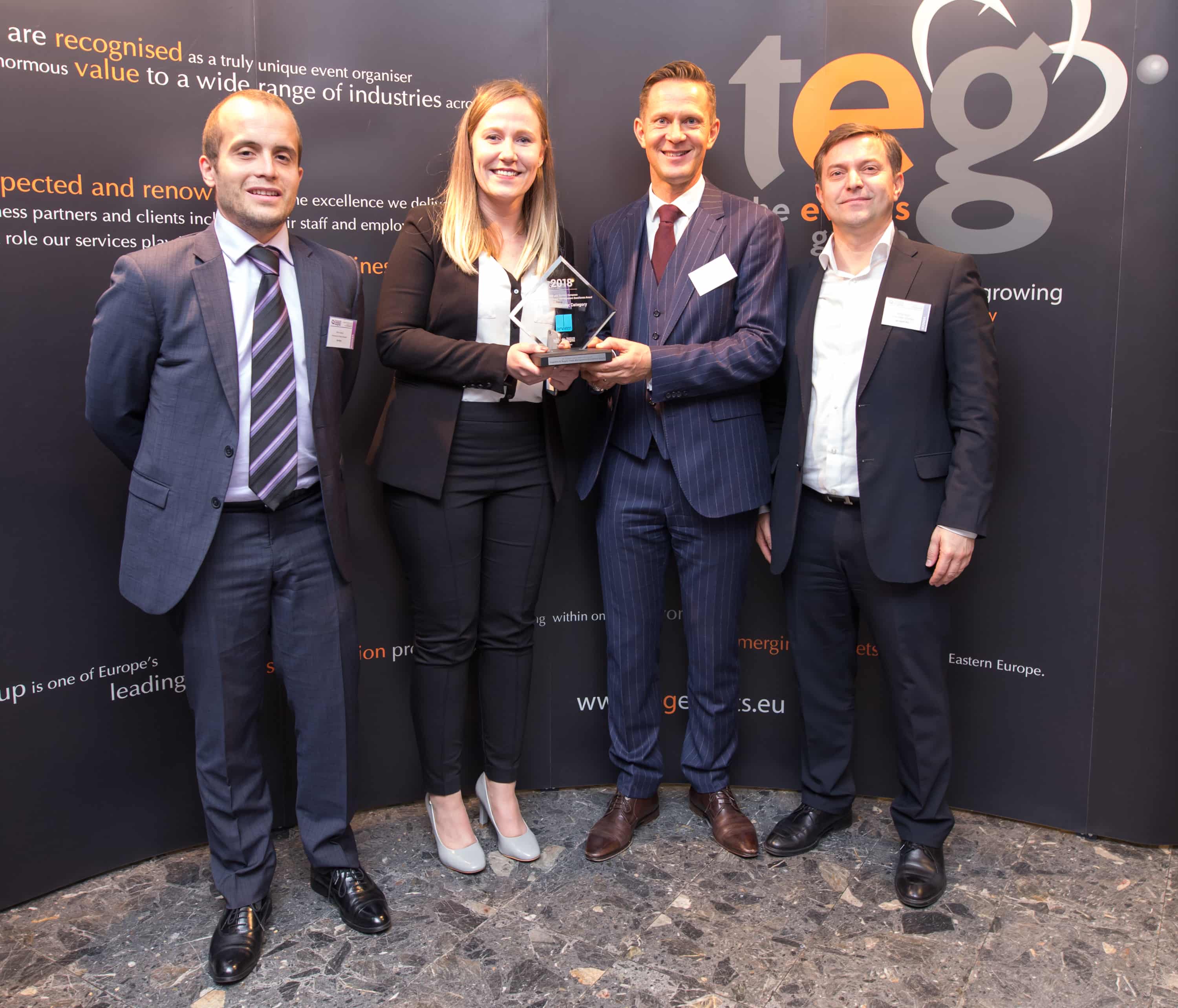 Are You interested to learn more?
Watch our video!