Unlock visibility into your upstream supply chain: 
Your questions answered on the drivers, advantages, and approaches towards implementing an inbound shipment visibility program
Gain insights into supply chain activities you do not control; illuminate the "weakest links" in your inbound supply chain and take actions to fix them
Communicating across the inbound supply chain is more complex than ever.  Supply chains are more global, involve more parties, and goods move across more modes of transport – manual processes to manage them are becoming too complicated to continue. Lack of technology-enabled real-time visibility may result in higher inventory levels, increased working capital costs, longer cycle time, delayed deliveries, decreasing customer satisfaction, and more. Eliminating communication silos, automating processes, and leveraging the data hidden in supply chains are crucial to driving operational efficiencies. Companies with supply chain visibility have a critical competitive advantage — they are able to make changes that drive costs down and performance up. Attend our webinar and learn how you can introduce an effective inbound visibility program for your supply chain. 
In this webinar you will learn:
✅  The importance of high quality and reliable data for shipment visibility: the goal of having 'one shared version of the truth' and eliminating silos
✅  No more chasing shipments – inbound visibility to avoid disruptions, drive operational efficiencies and understand the true cost when tradeoffs have to be made
✅  A practical look into the various approaches you can take when implementing an upstream visibility program for inbound shipments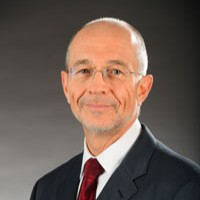 Stephen Cherlet, President at FarStar Consulting
Stephen is a former senior operations and supply chain executive with 40+ years of experience in aerospace, defense, and industrial products. He has worked for Bombardier, Honeywell, and Velan Inc. He founded FarStar Consulting in 2016 to help companies improve their supply chains, operations, and processes.

Tim Wike, Director Business Solutions at Arviem
Tim has held leadership roles in international logistics and supply chain management functions in the food, beverage and textile industries with companies such as Pepsi Bottling, ConAgra Foods, PWC. Having held strong knowledge about the strategic value of supply chain visibility he currently works with Arviem to help clients develop visibility solutions.