Visibilidad de la cadena de suministro por medio de seguimiento y monitoreo
Las soluciones de visibilidad de la cadena de suministro de Arviem, favorecen la gestión estratégica, operativa y financiera por medio de la toma de decisiones en base datos relevantes.
Damos visibilidad sobre la cadena de suministro con seguimiento y monitoreo en tiempo real
Revisa nuestro video de introducción
Arviem solves the challenges of obtaining visible and intelligent trade by offering real-time end-to-end cargo monitoring services. As the only full-service provider for real-time cargo monitoring on the market, Arviem provides exceptionally accurate location and quality condition monitoring of cargo throughout the global supply chain. Our leading-edge solution will provide global supply chain stakeholders with on-demand access to real-time, transport-related data.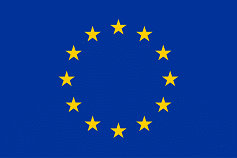 This project has received funding from the European Union's Horizon 2020 research and innovation programme under grant agreement No 885924