IoT in the supply chain to help beat the Brexit Blues
Britain will leave the EU soon, as in March 2019 but still uncertainty prevails on how would it threaten the supply chain. As UK and EU have strong trade relations, Brexit will have an impact on the global supply chain. To help mitigate the issues posed by Brexit on trade, importers and exporters in Britain need to invest in creating new, agile supply chains through the innovative technologies. The adoption of IoT can provide a way to limit negative disruptions on supply chain that could happen post Brexit. Thanks to the immense capabilities of IoT, supply chains can benefit from live data as it provides unprecedented visibility into every process and transaction within the supply chain.
Discover the right solution for real time monitoring of supply chain
We make supply chains visible with real-time container tracking and monitoring
Arviem solves the challenges of obtaining visible and intelligent trade by offering real-time end-to-end cargo monitoring services. As the only full-service provider for real-time cargo monitoring on the market, Arviem provides exceptionally accurate location and quality condition monitoring of cargo throughout the global supply chain. Our leading-edge solution will provide global supply chain stakeholders with on-demand access to real-time, transport-related data.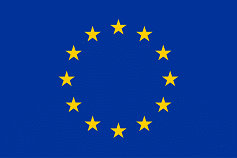 This project has received funding from the European Union's Horizon 2020 research and innovation programme under grant agreement No 885924