We are glad to be connected with you!
As a valued Arviem subscriber, you will not miss out on the valuable supply chain business insights, perspectives, and news from Arviem.
By submitting this request, I agree to receive personalized email marketing offers from Arviem AG in accordance with their privacy policy. Additionally, the sales team of Arviem might contact me to provide more information on the services of Arviem that are matching my interest. I understand that I can unsubscribe from these communications at any time by clicking on the unsubscribe link in all emails.
Arviem solves the challenges of obtaining visible and intelligent trade by offering real-time end-to-end cargo monitoring services. As the only full-service provider for real-time cargo monitoring on the market, Arviem provides exceptionally accurate location and quality condition monitoring of cargo throughout the global supply chain. Our leading-edge solution will provide global supply chain stakeholders with on-demand access to real-time, transport-related data.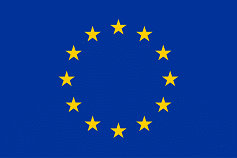 This project has received funding from the European Union's Horizon 2020 research and innovation programme under grant agreement No 885924