A team of experts supports the implementation of our solution
We help you to achieve visibility and to optimize your supply chain
To ensure you realize quick return on service cost after partnering with us, we have a refined process to support you during the supply chain visibility implementation project. To achieve long term success, we help you all along the way.  From assessing the business case for supply chain visibility in your organization through service implementation to taking your supply chain optimization initiatives to the next level, Arviem is ready to be a strategic partner for your journey.
Full service implementation and validation
We walk you through every step of the implementation process to ensure the right approach to implementing our visibility solution. While working with us, we become an outsourced part of your team enabling you to reap all the benefits of supply chain visibility and cargo monitoring services. 
✅  As part of a kickoff workshop with your team, we identify your financial business case and where you need help — so we can provide the right solutions to help you realize maximum value. Our experts discuss and evaluate a potential business case with your team in a half or full day workshop to create an initial Business Case Hypothesis. We look at various aspects such as AS-IS freight rates, demurrage costs, cargo insurance rates, cargo losses and damages, costs for cargo security, the customs process, working capital and others.
✅  After the kickoff workshop we jointly develop an assumption, the hypothesis, of a TO BE situation including all financial and operation benefits. Depending on the outcome we agree on next steps which could be a trial of our services, a soft launch on a particular trade lane or product line or a full and deep supply chain assessment performed by one of our senior supply chain optimization professionals.
✅  Based on jointly defined goals and requirements we create pre-configured and pre-validated solutions. Our project team of technical implementation experts and customer success managers make sure you achieve business results by addressing your operational challenges.
✅  All these results – from a trial, a soft launch or a supply chain assessment are carefully reviewed, discussed and prioritized with you in order to prepare for the right steps to apply the right kind of cargo monitoring, tracking or financing services and to roll out those across the entire supply chain or parts of it. On a regular base your team and our experts will sit together, review the progress of the implementation, adjust and expand where and as needed to ensure continued growth of benefits and value from the Arviem supply chain visibility services. 
Would you benefit from additional resources in your team for this project?
We offer advisory services and support
✅  Unlock the full potential of cargo monitoring and supply chain visibility for your supply chain by relying on Arviem's supply chain advisory services
✅  A dedicated supply chain consultant and implementation specialist will work with you to realize the value and achieve business results faster Reach out to us to learn more
Learn about how we work and how we can help you  to implement a supply chain visibility solution
Arviem solves the challenges of obtaining visible and intelligent trade by offering real-time end-to-end cargo monitoring services. As the only full-service provider for real-time cargo monitoring on the market, Arviem provides exceptionally accurate location and quality condition monitoring of cargo throughout the global supply chain. Our leading-edge solution will provide global supply chain stakeholders with on-demand access to real-time, transport-related data.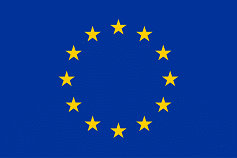 This project has received funding from the European Union's Horizon 2020 research and innovation programme under grant agreement No 885924