29 – 31st October, 2018 |Hilton Düsseldorf|Düsseldorf, Germany
Meet Arviem in Düsseldorf at the 3PL & Supply Chain Summit taking place at Hilton Düsseldorf. Join more than 450 senior supply chain and logistics executives to learn about the trends, strategies, and techniques executives are implementing for end-to-end digitalization along-with effective strategy for supplier collaboration. Explore how LSP's are aligning their operational and technology strategies to deliver the exceptional service to their customers and conquer the industry's biggest challenges.
Secure your free ticket by registering your interest below (only available for shippers)*
We make supply chains visible with real-time container tracking and monitoring
Arviem solves the challenges of obtaining visible and intelligent trade by offering real-time end-to-end cargo monitoring services. As the only full-service provider for real-time cargo monitoring on the market, Arviem provides exceptionally accurate location and quality condition monitoring of cargo throughout the global supply chain. Our leading-edge solution will provide global supply chain stakeholders with on-demand access to real-time, transport-related data.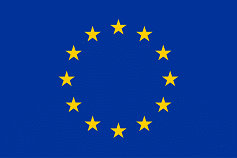 This project has received funding from the European Union's Horizon 2020 research and innovation programme under grant agreement No 885924