SweetLife, a supplier of the world's biggest retail chains, ensures on-time delivery using Arviem's solution
SweetLife is producing sweeteners, sugar-free fresh- mints, and milk chocolate mini-bars. SweetLife is serving an increasing number of satisfied consumers and major retailers in more than 30 countries.
After several SweetLife clients implemented new cost-saving methods asking suppliers to deliver 'On- time and In-full' fining suppliers for both early and late deliveries; SweetLife as well as other manufacturers found themselves under pressure to increase their supply chain efficiency. SweetLife was challenged not only to deliver on time but also to provide perfect product quality in full in order to meet the new targets and avoid financial penalties.
SweetLife needed a solution to enable the company to gain real-time visibility into the location of shipments in transit and the condition of goods on road, empowering SweetLife to calculate the ETA dynamically and mitigate supply chain disruptions. After the successful execution of the pilot project in which Arviem met the predefined success criteria and KPIs, SweetLife and Arviem agreed on deployment terms and conditions for the large-scale deployment of the service.
As a result, with real-time data insights, SweetLife knows whether an order or delivery is on time, knows the shipment status in real-time, and is able to optimize logistics processes. Additionally, SweetLife knows whether the cargo has been tampered with, whether it has experienced any significant shocks or temperature fluctuations that might have negatively affected the quality of the product or its packaging.
SweetLife's benefits after using Arviem's service for a period of 6 months
The Arviem hassle-free cargo monitoring service allows SweetLife to sense and respond to disruptions in the supply chain with extreme precision and defend profit margins through a resilient, efficient and flexible supply chain. Data insights enable logistics professionals to optimize shipping routes by defining safe and optimal routes, evaluate carrier performance levels against benchmarks, analyze logistics carbon footprint, improve the security of cargo, and to reduce business risk. Sweetlife could immediately see potential savings in:
✅  Logistics Cost reduction: 2%
✅  Admin Cost reduction: 5%
✅  Penalty Fee Cost reduction: 70%
✅  Working Capital Cost reduction: 5%
"Thanks to Arviem's service we did not only manage to address our need for a shipment tracking solution which dynamically updates ETA but also developed capabilities to optimize our supply chain and logistics processes."
Finding a solution that enables SweetLife to calculate the ETA of multimodal shipments dynamically, making sure SweetLife has visibility into the whereabouts and condition of shipments in-transit.
– Real-time monitoring of the location and condition of shipments in-transit
– Implementing a solution that can be deployed relatively fast with minimum effort from the team of SweetLife.
– Finding a pay-per-use service is crucial without the need to invest in hardware or software.
Besides being able to deliver goods on time and in perfect condition to customers, SweetLife benefits from automated end-to-end in- transit visibility from the point of manufacture to the point of delivery. In-transit visibility creates vast opportunities for supply chain optimization.
Would you like to read more details about this project? Create your own success project with Arviem
Talk to an expert
Arviem solves the challenges of obtaining visible and intelligent trade by offering real-time end-to-end cargo monitoring services. As the only full-service provider for real-time cargo monitoring on the market, Arviem provides exceptionally accurate location and quality condition monitoring of cargo throughout the global supply chain. Our leading-edge solution will provide global supply chain stakeholders with on-demand access to real-time, transport-related data.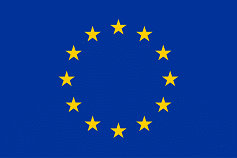 This project has received funding from the European Union's Horizon 2020 research and innovation programme under grant agreement No 885924