A smart container or smart devices for containers?
In times of the digital revolution and changing supply chain requirements, shippers are in need for more information than ever before. Supply chain stakeholders place more importance on the need for improved visibility to identify the inbound flow of goods to satisfy higher demands and react to the unexpected. Without visibility, shippers cannot expect the fastest, safest and importantly, the most ecological routes for their shipments. Hence, most of the companies are looking for solutions that provide freight visibility that go beyond monitoring the milestones tracked by their logistics service providers.
Discover the right solution for real time monitoring of supply chain
We make supply chains visible with real-time container tracking and monitoring
Arviem solves the challenges of obtaining visible and intelligent trade by offering real-time end-to-end cargo monitoring services. As the only full-service provider for real-time cargo monitoring on the market, Arviem provides exceptionally accurate location and quality condition monitoring of cargo throughout the global supply chain. Our leading-edge solution will provide global supply chain stakeholders with on-demand access to real-time, transport-related data.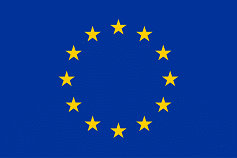 This project has received funding from the European Union's Horizon 2020 research and innovation programme under grant agreement No 885924