Supply Chain Visibility for high value products
Secure your high value products in transit and reduce cargo theft risk by using Arviem's real-time cargo monitoring solution
Why do you need visibility through real-time cargo monitoring to ensure security?
Whether on sea, in air, on a truck, in a warehouse, or at a port, your shipments are vulnerable to theft. If your company manufactures consumer electronics, you probably already know that your products are the most frequent targets of cargo thieves costing businesses several billions of dollars per year. With cargo theft reaching an all time record high, it is more important than ever to reduce the risks and improve security aspects. IoT enabled supply chain visibility solutions can help you to keep the transparency within the supply chain by getting notified in real-time about any  disruptions – unauthorised door opening, intrusions, location deviation, condition of cargo preventing illicit trade and product recalls.
Can you answer all these questions regarding your cargo currently in transit?
We Can…
✅  Are the doors of your container being opened or closed?
✅  When is your container departing and when will it arrive?
✅  Where are your goods/cargo located?
✅  What is the condition (temperature, humidity, geo location, shock etc.) of your cargo?
✅  Does the shipment stopped outside a specified secured location?
✅  Is there any deviation from the cargo's desired route?
✅  Is your cargo being transhipped or rolled over?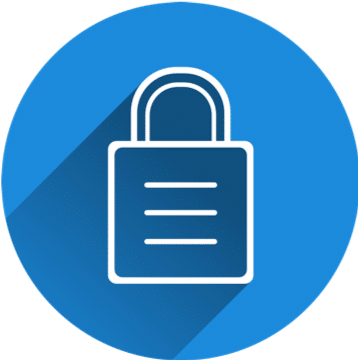 Reduce risks in your supply chain with visibility
 End-to-end supply chain visibility is the key to resilient supply chains and becomes especially important when facing disruptions like cargo thefts. The real time data stream delivers holistic transparency and visibility to provide security-critical perspectives like "what, where, when" asset-centric intelligence about your high value cargo in-transit.

React to disruptions
Real-time alerts and information enables supply chain leaders to proactively address disruptions.

Reduced Illicit activities
Continuous real-time data flow makes it possible to keep eye on the cargo in-transit and reduce activities like smuggling

Prevent damage
Knowing whereabouts of door opening and itrusions has less risk of becoming a cargo theft target that are often faced by shippers of high-value cargo.

Compliance with regulations
Ability to meet safety and security requirements as well as import and environmental regulations.

Strengthen Integrity
Real-time data provides up to date audit trails of cargo shipments maintaining high standards of integrity of the cargo shipments.

Reduced Insurance costs
With improved levels of security, risk of loss decreases and thus there is a direct decrease in insurance premiums charged
How can Arviem help you achieve cargo security?  
Arviem's IoT enabled supply chain visibility solution provides real-time analysis allowing full visibility throughout the transportation chain from departure to arrival. The movement of the products in transit is monitored by sensor devices and robust GPS/GSM trackers and a live system that provides you with online visibility 24/7. 
Thanks to the constant flow of data, Arviem reveals insights that enable logistics and supply chain professionals to optimize shipping routes by defining safe and optimal routes, to improve the security of the cargo and to reduce business risk.

We offer a fully managed, pay per use cargo monitoring service

Sensing
Monitoring devices are attached to the cargo at the point of loading and collect information while the cargo is in transit. They transmit data about humidity, temperature, light, shock, GPS location, geographic location, door security in real-time to the analytics platform. 

Analytics
Get clients' performance dashboards, ad-hoc reporting, and online analytical processing. Receive actionable alerts about door opening, intrusion, route deviation by mail in real-time and take corrective action. 

Operation
The service includes making devices available at the client's premises, meaning, Arviem takes care of device logistics (including reverse logistics) maintenance and repair.
Why is Arviem the best fit for your cargo monitoring needs?
✅  A fully managed service including devices, analytics and logistics of devices
✅  Proven and reliable sensing devices for all modes of transport 
✅  A solution fully hosted by Arviem
✅  Easy mounting of devices outside the container door
✅  Sensors integrated in the in-house built monitoring device for data collection
✅  Accurate monitoring by GPS enabled technology
✅  Reverse logistics and maintenance of devices managed by Arviem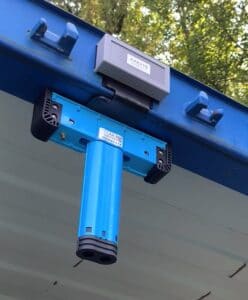 Can we support your supply chain security needs?
Explore your possibilities to leverage real time cargo monitoring solution that provides manifold benefits. Connect with our expert by a single click.
Arviem solves the challenges of obtaining visible and intelligent trade by offering real-time end-to-end cargo monitoring services. As the only full-service provider for real-time cargo monitoring on the market, Arviem provides exceptionally accurate location and quality condition monitoring of cargo throughout the global supply chain. Our leading-edge solution will provide global supply chain stakeholders with on-demand access to real-time, transport-related data.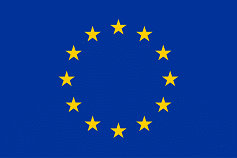 This project has received funding from the European Union's Horizon 2020 research and innovation programme under grant agreement No 885924