Supply Chain Visibility with Real-Time Cargo Monitoring
Supply chain visibility allows business professionals to uncover inefficiencies in the supply chain
Supply Chain Visibility with Real-Time Cargo Monitoring
Supply chain visibility allows business professionals to uncover inefficiencies in the supply chain
Arviem provides automated locating and sensing technology for all modes of transport and uncovers logistics blindspots in real-time from the point of manufacture to the point of delivery. Arviem is the only service provider which offers pay-as-you-use cargo monitoring service to increase visibility in global trade. Arviem's container monitoring devices ride along with the cargo and analyze the condition of the cargo in-transit transmitting the data real-time to Arviem's analytics platform. Our advanced analytics platform allows business professionals to uncover inefficiencies in their supply chains. Our analytics dashboard improves decision making by revealing what's  happening throughout the extended supply chain.
Supply chain risk mitigation
Receiving real-time information and alerts helps businesses respond to disruptive events in the supply chain by adapting operations quickly.
Working capital optimization
The increased transparency along the physical supply chain enables organizations to improve financial supply chain operations and reduce inventory levels & working capital.
Compliance management
The availability of data on the whole journey of cargo enables organizations not only to comply with regulations but also to react to incidents.
Product quality enhancement
By monitoring shipments while in transit & knowing transportation conditions organizations can better verify the quality of incoming components.
Carbon footprint monitoring
Real-time cargo monitoring enables organizations to collect information on the carbon footprint of cargo transporting activities and measure emissions. 
Transport time optimization
Via in-transit visibility supply chain professionals can optimize shipping routes and measure carrier performance levels against benchmarks. Request more information
Learn how supply chain monitoring and analysis works and the benefits it brings for your supply chain
Please fill out the quick form to request additional information, we will be in touch with lightning speed.
Arviem solves the challenges of obtaining visible and intelligent trade by offering real-time end-to-end cargo monitoring services. As the only full-service provider for real-time cargo monitoring on the market, Arviem provides exceptionally accurate location and quality condition monitoring of cargo throughout the global supply chain. Our leading-edge solution will provide global supply chain stakeholders with on-demand access to real-time, transport-related data.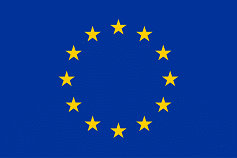 This project has received funding from the European Union's Horizon 2020 research and innovation programme under grant agreement No 885924