Supply Chain Visibility via Cargo Tracking and Monitoring
Arviem's supply chain visibility solutions support their users in the efficient management of strategic, operative and financial supply chains via enabling real-time data-driven decision making.
We make supply chains visible with real-time container tracking and monitoring
Watch the video introducing our service
Arviem solves the challenges of obtaining visible and intelligent trade by offering real-time end-to-end cargo monitoring services. As the only full-service provider for real-time cargo monitoring on the market, Arviem provides exceptionally accurate location and quality condition monitoring of cargo throughout the global supply chain. Our leading-edge solution will provide global supply chain stakeholders with on-demand access to real-time, transport-related data.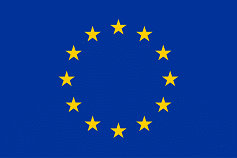 This project has received funding from the European Union's Horizon 2020 research and innovation programme under grant agreement No 885924