Ensuring cargo security and quality with Arviem's cargo monitoring solutions:
Use cases from Southeast Asia
Discover the advantages of Arviem's innovative cargo monitoring solutions, which provide real-time visibility, ensuring the security and quality of your shipments
Are you looking to enhance the security and quality of your cargo shipments while gaining real-time visibility into your supply chain operations? Then this webinar is for you! Our expert panel will introduce you to Arviem's cutting-edge cargo monitoring solutions and share real-life use cases from Southeast Asia, demonstrating the transformative impact that cargo monitoring can have on your business. Register now for a chance to learn about the future of cargo security and quality and how it can benefit your supply chain operations.
In this webinar you will discuss:
✅  What is cargo monitoring and how does it affect your supply chain
✅  Arviem's cargo monitoring and supply chain visibility solutions and their unique features and benefits
✅  We will demonstrate Arviem's real-time cargo monitoring platform and data analytics capabilities
✅  We will introduce real-life use cases from projects in the region of Southeast Asia

Tim Wike, Director North & South America at Arviem
Tim has held leadership roles in international logistics and supply chain management functions in the food, beverage and textile industries with companies such as Pepsi Bottling, ConAgra Foods, PWC. Having held strong knowledge about the strategic value of supply chain visibility he currently works with Arviem to help clients develop visibility solutions.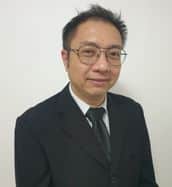 Nicholas Ching, Business Manager Asia at Arviem
Nicolas has Sales experience in the FMCG industry with customer like Nestle and Cadbury. He now helps to provide supply chain visibility to clients and manages devices logistics.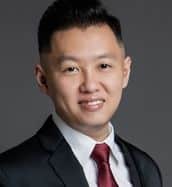 Victor Lim, Business Manager Asia at Arviem
Victor has been a providing consultative advice for reputable clients within Asia in Pharmaceutical, Oil & Gas with companies like Roche, Cheveron Oronite, Exxonmobile. With his understanding of the market, Victor is working with Arviem to provide a series of solutions for clients in Asia.