Visibilité de la chaîne d'approvisionnement en temps réel via IoT
Arviem propose une solution de suivi multimodale et en temps réel via appareils capteurs (IoT) de l'emplacement et de l'état des marchandises tout au long de la chaîne logistique. Notre plateforme sur le cloud permet à nos clients d'avoir accès aux informations à tout moment concernant le transport des marchandises ainsi qu'à des analyses de performance et rapports pour optimiser la chaîne d'approvisionnement.
Solution multimodale de suivi et contrôle de la marchandise via IoT assurant une visibilité complète de la chaine d'approvisionnement
Arviem solves the challenges of obtaining visible and intelligent trade by offering real-time end-to-end cargo monitoring services. As the only full-service provider for real-time cargo monitoring on the market, Arviem provides exceptionally accurate location and quality condition monitoring of cargo throughout the global supply chain. Our leading-edge solution will provide global supply chain stakeholders with on-demand access to real-time, transport-related data.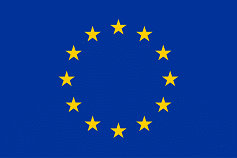 This project has received funding from the European Union's Horizon 2020 research and innovation programme under grant agreement No 885924