Data Loggers vs. IoT Enabled Real-Time Services for Supply Chain Visibility
Technology is advancing at a fast pace, and operating with the old technologies can hold back a company while innovation outsmarts each passing day. This is also prevalent in the supply chain industry.  Traditionally, data loggers were widely used in supply chains to fulfil the conditions monitoring. Even though data loggers cover basic cargo monitoring needs, the usage of conventional data loggers has significant drawbacks. Data loggers were once state-of-the art but with the time, much of the old data logging technology has been replaced by IoT enabled solutions.
Discover the right solution for real time monitoring of supply chain
We make supply chains visible with real-time container tracking and monitoring
Arviem solves the challenges of obtaining visible and intelligent trade by offering real-time end-to-end cargo monitoring services. As the only full-service provider for real-time cargo monitoring on the market, Arviem provides exceptionally accurate location and quality condition monitoring of cargo throughout the global supply chain. Our leading-edge solution will provide global supply chain stakeholders with on-demand access to real-time, transport-related data.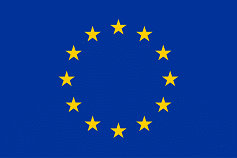 This project has received funding from the European Union's Horizon 2020 research and innovation programme under grant agreement No 885924