What you need to know about demurrage costs 
There is a chance you are not aware of demurrage costs as in practice demurrage charges are often hidden by the shipping lines. You are facing hidden demurrage costs when you have accepted all-in pricing for shipping but do not fully utilize your free days. Free days can add up to 11 percent to the daily cost of shipment, according to global NVOCCs. This means you are paying for something (free days) you don't need. All-in pricing has its advantages, as you can get better rates by bundling services across the transportation chain, but can also lead to hidden charges. Gaining transparency into the actual free days you need, can help you to negotiate better with shipping lines and freight forwarders leading to decreased logistics costs.
Learn how increased transparency and visibility helps you to manage your demurrage costs effectively
We make supply chains visible with real-time container tracking and monitoring
Arviem solves the challenges of obtaining visible and intelligent trade by offering real-time end-to-end cargo monitoring services. As the only full-service provider for real-time cargo monitoring on the market, Arviem provides exceptionally accurate location and quality condition monitoring of cargo throughout the global supply chain. Our leading-edge solution will provide global supply chain stakeholders with on-demand access to real-time, transport-related data.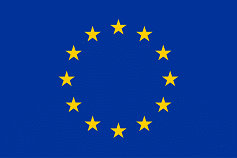 This project has received funding from the European Union's Horizon 2020 research and innovation programme under grant agreement No 885924