Here you can read about topics related to Supply Chains and Cargo Tracking and Monitoring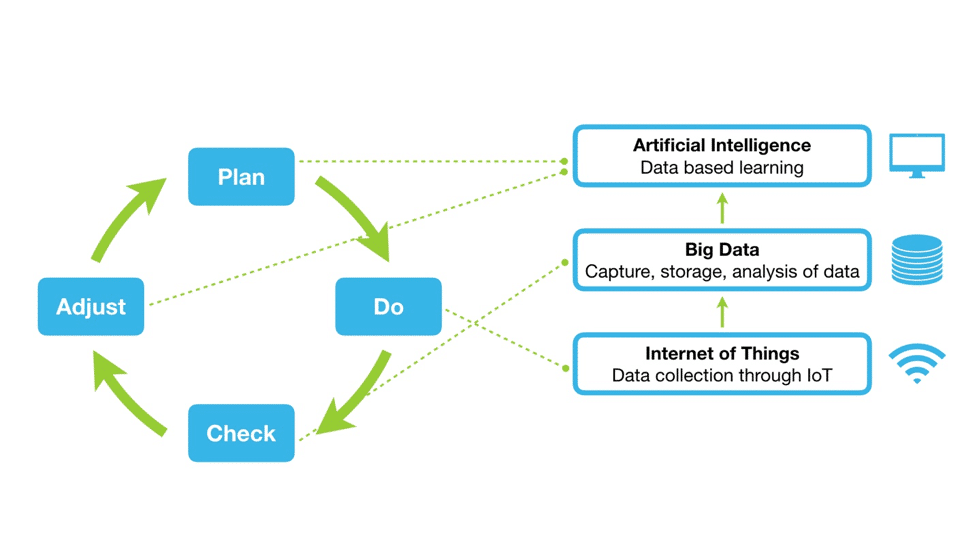 Big Data and IoT technologies is a widely discussed topic that is on the agenda of supply chain professionals.  This is due to an increase in the number of connected devices to the internet. Actually, the physical devices which are joined to the Internet of Things...
read more
End-to-end supply chain visibility empowers supply chain and logistics managers to make educated decisions. It helps companies to decrease the impact of disruptions on the supply chain by providing actionable data. Supply chain leaders recognize the importance of...
read more
The news called it a historic agreement, when U.S. President Barack Obama and Chinese President Xi Jinping announced in a historic climate change deal, that both countries would curb their greenhouse gas emissions over the next two decades. The agreement will give...
read more
Cargo theft has been around for centuries; unfortunately, though the crime has evolved together with transportation methods. Bandits on horseback have been replaced by gangsters that are organized in international crime syndicates. Cargo theft is a global problem...
read more
The Internet of Things (IoT) along with Big Data is around us everywhere. It is the buzzword that is deemed to be the next big thing and will affect the way we communicate, travel, work, equip our homes and take care of our health. While we are well aware of the cool...
read more
The US Congress has mandated that all Containers be tested for radiation prior to dispatch for export to the US by 2012. Many in Congress have advocated 100% inspections of all Containers bound for the US, for all threats. None of this makes any sense nor will it ever...
read more
In one of our previous blog articles, we already mentioned the Arviem capability of carbon footprint analysis based on real-time cargo monitoring data. Real-time cargo monitoring could provide the relevant information and help to select areas of improvement....
read more
In a JOC.com article from last week a US congresswoman is quoted as following: "I have said it once and I will say it again, we need 100 percent scanning at our ports. The risks are too high not to." I'd like to use an analogy in the discussion about 100% container...
read more
According to JOC.com, SeaIntel Maritime Analysis recently reported, that the trans-Atlantic vessel reliability hit a three-year low. "Only 42 percent of ships in the trade arrived within one day of their scheduled calls." This figure represents the performance on the...
read more
The package delivery turns out to be a wrong delivery, the new LCD TV screen ordered remains black, the auctioned designer piece turns out to be plagiarism - in everyday life, we are often suffering the effects of improper handling of goods. Which is a minor...
read more
Today I want to get granular on two topics which are essential if you plan to bring your supply chain to excellence. We have asked Supply Chain Managers around the globe where they reckon the highest potential for improvements along their chains in general. It came...
read more
I just stumbled over an article from Peter T. Leach on JOC.com about "West Coast congestion points to need for greater shipment visibility". see JOC article here The quote in the title of this blog is from an anonymous importer in Peter's article. We, at Arviem, can...
read more
It means reduced costs and improved efficiencies. It means greater speed and scale. It means smarter products and services. It means Industry 4.0. In order to make all this happen, factories need to become more flexible, more intelligent and more efficient – machines,...
read more
Arviem solves the challenges of obtaining visible and intelligent trade by offering real-time end-to-end cargo monitoring services. As the only full-service provider for real-time cargo monitoring on the market, Arviem provides exceptionally accurate location and quality condition monitoring of cargo throughout the global supply chain. Our leading-edge solution will provide global supply chain stakeholders with on-demand access to real-time, transport-related data.