Welcome to our Blog
Here you can read about topics related to Supply Chains and Cargo Tracking and Monitoring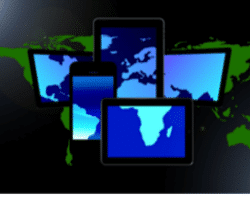 Chain of custody is a term often thrown around as a buzzword. In combination with the latest technology hypes like IoT, the chain of custody is magnified to address everything from supply chain security to regulatory compliance. What is chain of custody? How and why is it relevant for supply chains? You may find multiple definitions of a chain of custody by governments, associations, agencies, logistics service providers, shippers. All of them take a slightly different viewpoint on the topic. The simplest way to define the chain of custody in the context of supply chains could be to name it as a certification mechanism that enables goods to come with a digital passport that serves as a verifiable transcript of the product's life-cycle and journey. The chain of custody certification offers the ability for public and private entities to chronologically document (physically or...
read more
End-to-end supply chain visibility empowers supply chain and logistics managers to make educated decisions. It helps companies to decrease the impact of disruptions on the supply chain by providing actionable data. Supply chain leaders recognize the importance of visibility as it streamlines operations, reduces business risk, increases efficiencies and enables better decision making and forecasting based on insights offered by real-time data. KPMG's study reveals that the industry is expected to see a rapid growth of investment into technologies such as IoT to monitor, manage and improve the supply chain operations. When considering the fact that the key beneficiaries of visibility solutions are multiple business functions such as logistics, supply chain, finance, quality management and security the results of the study are not surprising. Source: Global Manufacturing Outlook: Low...
read more
ARVIEM
Arviem solves the challenges of obtaining visible and intelligent trade by offering real-time end-to-end cargo monitoring services. As the only full-service provider for real-time cargo monitoring on the market, Arviem provides exceptionally accurate location and quality condition monitoring of cargo throughout the global supply chain. Our leading-edge solution will provide global supply chain stakeholders with on-demand access to real-time, transport-related data.