Welcome to our Blog
Here you can read about topics related to Supply Chains and Cargo Tracking and Monitoring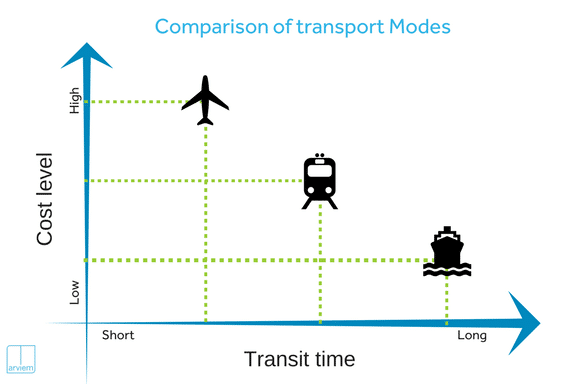 The New Silk Road is a resurrection of the ancient trade route called to action by President Xi Jinping. Its purpose is to reinvigorate the once ancient commerce relationship between the east and west and to streamline the transport of goods from Asia to Europe by connecting European cities and Chinese metropolies. The initiation of this double trade corridor covering both land and sea routes is intended to open up and facilitate trade between the two regions through investment in infrastructural development. The multi-billion-dollar project is estimated to encompass over 60 countries benefitting a large chunk of the population and affecting the global GDP. The Belt and Road initiative, as the Silk Road of the 21st century, is otherwise termed, covers both the land going Silk Road and the Maritime Silk Road. Part of the vision for the new Silk Road is a long-distance rail connection...
read more
Improving supply chain transparency is a high priority for companies, especially in industries such as the food and beverage industry where consumers and regulators are pushing for more information on how products are made and transported from the point of manufacture to the point of delivery. Supply chain visibility has significant benefits for supply chains operations. An effective supply chain visibility solution together with a well-developed traceability strategy allows organizations to see where each ingredient came from and where the finished product is heading. This end-to-end visibility is the key to resilient supply chains and becomes especially important when facing disruptions in the supply chain or crisis situations such as recalls. The visibility and the data provided by IoT solutions in the food chain allow organizations to significantly reduce supply chain risk by...
read more
Arviem solves the challenges of obtaining visible and intelligent trade by offering real-time end-to-end cargo monitoring services. As the only full-service provider for real-time cargo monitoring on the market, Arviem provides exceptionally accurate location and quality condition monitoring of cargo throughout the global supply chain. Our leading-edge solution will provide global supply chain stakeholders with on-demand access to real-time, transport-related data.