Welcome to our Blog
Here you can read about topics related to Supply Chains and Cargo Tracking and Monitoring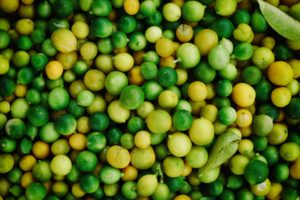 Improving supply chain transparency is a high priority for companies, especially in industries such as the food and beverage industry where consumers and regulators are pushing for more information on how products are made and transported from the point of manufacture to the point of delivery. Supply chain visibility has significant benefits for supply chains operations. An effective supply chain visibility solution together with a well-developed traceability strategy allows organizations to see where each ingredient came from and where the finished product is heading. This end-to-end visibility is the key to resilient supply chains and becomes especially important when facing disruptions in the supply chain or crisis situations such as recalls. The visibility and the data provided by IoT solutions in the food chain allow organizations to significantly reduce supply chain risk by...
read more
In a 2016 report, the global consulting firm Ernst & Young proclaimed that "supply chain sustainability can no longer be ignored." The report, titled "The state of the sustainable supply chain," was based on interviews with supply chain, procurement and sustainability specialists from over 70 companies around the world. Ernst & Young found that all businesses they asked, from mid-sized firms to multinationals, are taking action to adapt to geopolitical changes, raw material shortages, and changing weather patterns, as well as to improve the impact of their activity on communities and the environment. One important aspect of supply chain sustainability is the carbon footprint. Merriam-Webster's dictionary defines carbon footprint as "the amount of greenhouse gases and specifically carbon dioxide emitted by something (such as a person's activities or a product's manufacture and...
read more
ARVIEM
Arviem solves the challenges of obtaining visible and intelligent trade by offering real-time end-to-end cargo monitoring services. As the only full-service provider for real-time cargo monitoring on the market, Arviem provides exceptionally accurate location and quality condition monitoring of cargo throughout the global supply chain. Our leading-edge solution will provide global supply chain stakeholders with on-demand access to real-time, transport-related data.